It's your brand—protect it with on-product authentication
Your products are designed to perform and to be presented at certain quality standards. And all of your products reflect your brand image, regardless of where they are sold. But when parallel distribution or grey marketing happens, upholding measures for quality and price point is nearly impossible— especially in the haircare and cosmetics industry. For example, when diverted products end up at an unauthorized retail location, you (and consumers) can't be sure that the product isn't also counterfeit, diluted or expired.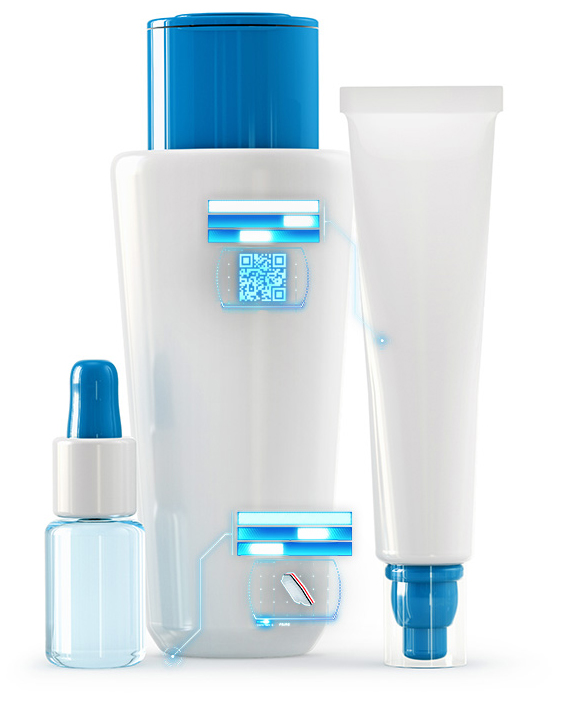 Keeping products where they belong
Microtrace's anti-diversion program options provide covert markings to enable you to identify where salon diversion or hair product diversion occurred. You get protection from multiple angles, including:
Microtaggant Identification Particles
Uniquely encoded Microtaggant Identification Particles are assigned to each distributor, retail channel or market.
Microtaggants are incorporated into a clear carrier and hundreds of the microscopic particles are applied over the exterior of product packaging prior to shipping to a distributor. Particles get caught in mold seams, recessed areas and dimples making them resistant to solvent wash, attempts to physically grind off or otherwise remove.
Microtaggant codes can be identified using inexpensive, handheld detectors and are impossible for diverters to efficiently remove from packaging.
Invisible laser markings
Using sophisticated laser systems, invisible laser markings are added to packaging.
Several marking strategies can be considered, making it impossible for a diverter to see and/or remove the marking without also destroying the packaging.
Laser markings that are invisible to the human eye can be seen with proper illumination and magnification.
Quick and easy authentication
Microtaggant technology enables employees or investigators to do on-the-spot, non-destructive field testing, providing positive, instant identification and verification of materials with inexpensive readers and detectors such as microscopes, UV lights and laser pens.
Anti-diversion protection
Diverters will go to great lengths to remove on-product authentication identifiers. However, Microtrace's solutions for supply-chain diversion are virtually impossible for even the most determined diverter to efficiently remove. Alternate solutions such as holographic labels, invisible (UV inks or IR inks) inkjet barcodes and RFID tags are no match, and can be easily removed or destroyed. Only with the high level of covert security available from Microtrace are you able to prevent product diversion and take effective actions against grey marketing—from revocation of distribution licenses to contract fines.
Start a conversation with
Microtrace